Former CDC Epidemic Intelligence Service Officer Discusses How to Conduct an Outbreak Investigation
February 10, 2017 —Written by Holly Cieslikowski
February 10, 2017 -- Kristy O. Murray, D.V.M., Ph.D., associate vice-chair for research in the Department of Pediatrics at Baylor College of Medicine (BCM), shared her expertise conducting outbreaks investigations of high-consequence pathogens on Friday, February 3, at The University of Texas Health Science Center at Houston (UTHealth) School of Public Health.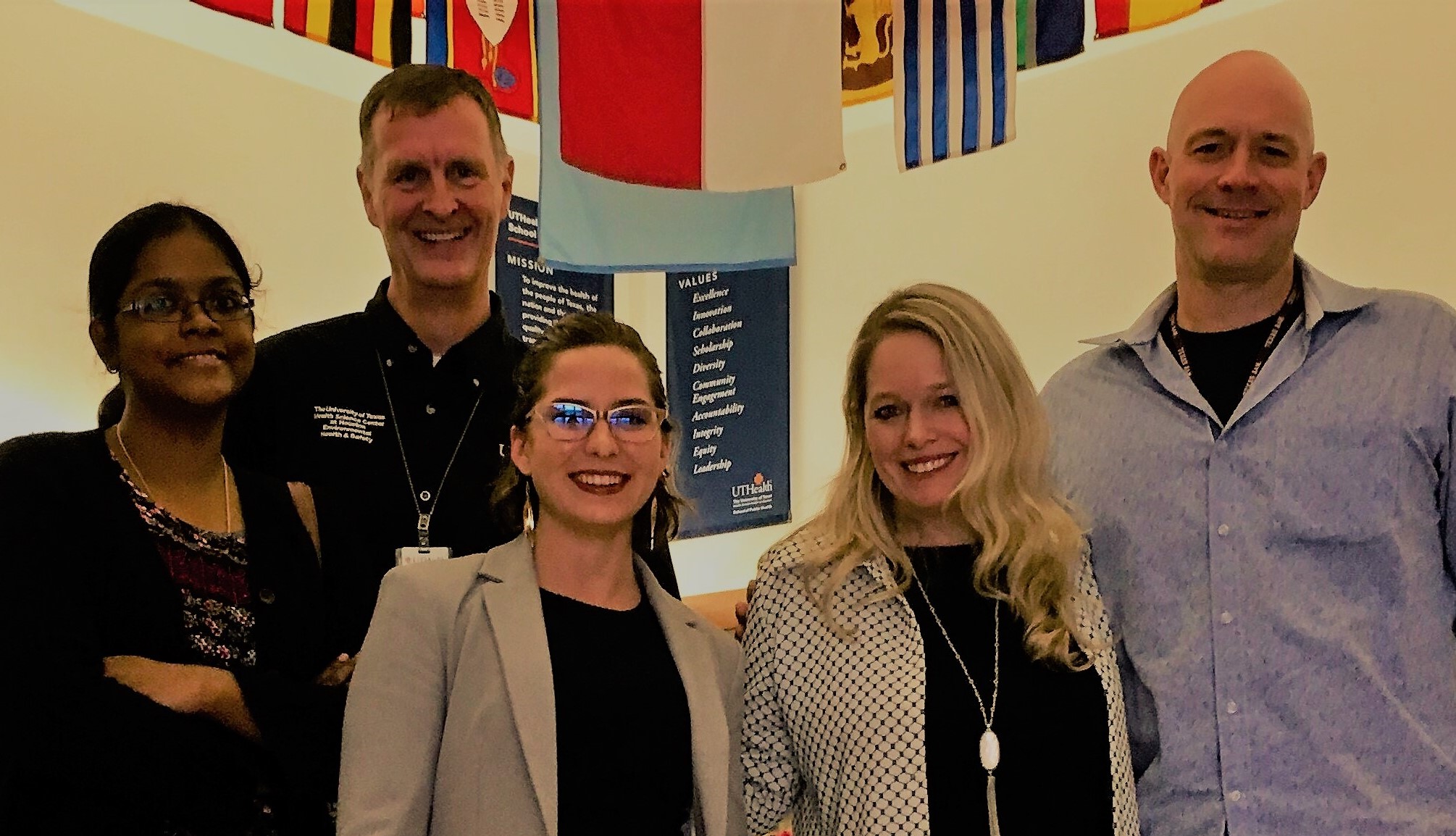 A former Center for Disease Control (CDC) epidemic intelligence service officer and veterinary medical officer, Dr. Murray discussed her investigations of the initial West Nile virus outbreak in New York City in 1999 and of unexplained illnesses and deaths among injection drug users in Ireland in 2000.  She also spoke about her experience monitoring infectious diseases among Hurricane Katrina evacuees housed in the overly crowded Houston Astrodome in 2005. 
In addition to serving as an associate vice-chair for research, Dr. Murray is a tenured associate professor of Pediatric Tropical Medicine and assistant dean and a founding faculty member of the National School of Tropical Medicine at BCM.  Over the past 17 years, Dr. Murray has focused her research on vector-borne and zoonotic diseases including West Nile, dengue, Chagas, and rabies.  She is a 2013 recipient of the Bailey K. Ashford Medal from The American Society of Tropical Medicine and Hygiene.
Friday's seminar was co-hosted by the Student Epidemic Intelligence Society, a group that Dr. Murray founded in 2003, while serving as an assistant professor at the UTHealth Center for Infectious Diseases.  The seminar was one of many training events supported by a National Institute of Environmental Health Sciences award, entitled "Biosafety and Infectious Disease Training Initiative" (UH4 ES027055).